Real Estate Services
All the Services You Need in One Place
Whether you are interested in buying or leasing a home or you have a home to sell or to put on the market to rent, it is my mission and goal to assist my clients with honesty, respect and loyalty, always looking out for their best interest. With people's hectic schedules nowadays, they want a REALTOR that can handle every step of their real estate transaction, and if possible, from one convenient location. I personally focus on servicing my clients' real estate needs, but at Better Homes and Gardens Real Estate Metro Brokers, we can help you all the way to the closing table!
Better Homes and Gardens Real Estate Metro Brokers is the largest real estate company in Georgia. We have a variety of in-house services to help you with all of your real estate needs. By using our in-house mortgage, insurance and title/closing services, you'll experience a smoother closing process. Read below for more information about how we can assist you.
Services for Buyers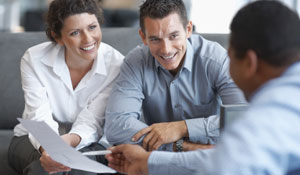 Wouldn't it be great if as a Buyer, especially if it is your first time, your concerns would mainly be to find the house with the features and style that you identify with and leave the paperwork and trying to make sense of the transaction process to some one else that will take care of your interests? Well, look no further, that's what I do! I will help you...
- Save time. I will listen to your needs, locate properties with any listing broker that reflect your criteria, and arrange private showings.
- Help finding the best property. Sometimes the property you are seeking is available but not actively advertised in the market or timely updated in the listing database, and it will take some REALTOR investigation to find out the current status of the properties.
- Stop the guesswork. I will help you step through the financial qualifying process, by guiding you to and working with a local and reputable lender.
- Reduce stress. I will advise you on structuring an offer and negotiate the best possible price for your new home.
- Eliminate frustration. I will guide you through the real estate contracts and forms.
- Ensure success. I will help coordinate the closing transaction and keep you apprised of the process.
- Information and opinions. REALTORS® can provide local community information on utilities, zoning, schools, and more. They'll also be able to provide objective information about each property.
- Premium service. I will offer you outstanding customer service and my professional expertise. Click here to see what previous clients have said about my services.
Press here to learn more about the buying process.
Services for Sellers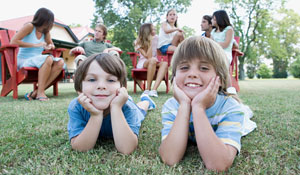 If you own your home and are planning on moving because of personal or business reasons, the amount of items that must be crossing through your head has to be gargantuan. That is why using a REALTOR to assist you through this transaction will simply help you allocate your time into other more personal tasks only you can do. Here's how I can help you...
- Navigate a complicated process. Selling a home usually requires reviewing many types of documents. A knowledgeable expert will help you prepare the best deal, and avoid delays or costly mistakes.
- Negotiating skills. There are many negotiating factors, including but not limited to price, financing, terms, date of possession, and inclusion or exclusion of repairs, furnishings, or equipment. Your agent can advise you as to which investigations and inspections are recommended or required.
- Showing your property. When a property is marketed with the help of a REALTOR®, there will always be a real estate professional accompanying potential Buyers that have requested viewing your property.
- Someone who speaks the language. If you don't know a CMA from a HUD, you can understand why it's important to work with a professional who is immersed in the industry and knows the real estate language.
- Experience. Most people buy and sell only a few homes in a lifetime, usually with quite a few years in between each purchase. Even if you have done it before, laws and regulations change. REALTORS®, on the other hand, handle hundreds of real estate transactions over the course of their career. Having an expert on your side is critical.
- Objective voice. A home often symbolizes family, rest, and security — it's not just four walls and a roof. Selling can be an emotional undertaking. Having a concerned, but objective, third party helps you stay focused on both the emotional and financial aspect of the transaction.
Metro Brokers Services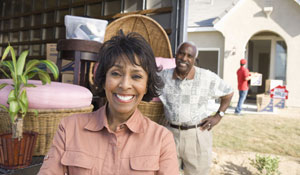 - Metro Brokers, Inc. has been operating since 1979, and it is Atlanta's largest regional residential real estate company. All its sales agents are members of the National Association of REALTORS, and are bound by its strict code of ethics. An advantage Metro Brokers offers its clients is everything they need for their real estate transaction is in one location. Besides real estate services, Metro Brokers also offers mortgage, insurance and title/ closing services.
 - Metro Brokers Financial is in the business of helping people achieve the dream of homeownership. Whether you're buying a first home, second home or a special home away from home, they can help. They have a wide variety of loan programs to fit your needs. Their friendly, helpful loan officers shop lenders for the best rates depending upon each borrower's unique situation. To schedule an appointment with a loan officer, or simply find out more, call 404.847.2525 or visit www.metrobrokersfinancial.com.
- Metro Brokers Insurance is one of the largest homeowner's policy writers in the state of Georgia. Since they only do business with the nation's best A-rated insurance carriers, they get you the best Atlanta insurance rates by shopping around on your behalf. To learn more, call 678.587.3434 or visit www.metrobrokersinsurance.com.
- Metro Title Trust, well known in the legal community for honesty and integrity, specializes in Atlanta real estate closings (for both residential and commercial).
Closings are conducted in the familiar surroundings of a BHGRE Metro Brokers branch office. Homebuyers can review closing documents or check the status of their closing through an online, password-protected network that can be accessed from any computer with an internet connection. To schedule a closing, call 678.443.6100, or visit www.metrotitletrust.com.
Metro Brokers Financial, Inc., 5775-D Glenridge Drive, Suite 200, Atlanta, Ga. 30328 A Georgia Residential Mortgage Licensee # 5892. NMLSR Unique Identifier # 163853. 404-847-2525